Extraordinary coastal sunsets of Maine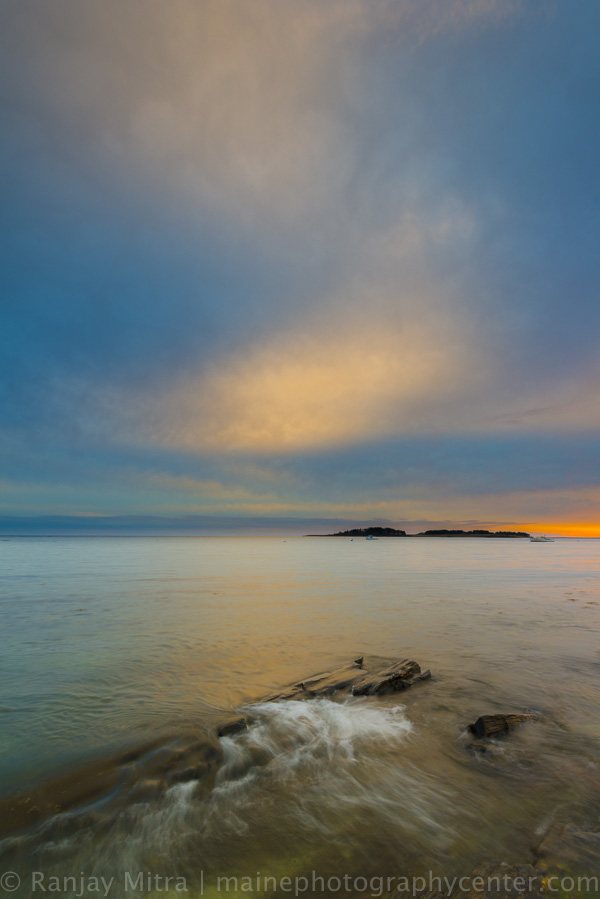 Every sunset in Maine is extraordinary. This image was photographed in October 2014 along a quiet hidden cove in Southern Maine. It was seconds after the sun had gone below the horizon and moments before the blue hour took over nature, the clouds suddenly lit up with a bright orange glow for a couple of seconds before going blue.
On the horizon is the Richmond Island, where occasionally kayakers would go  for a couple of hours and the fishing boats would be moored for the night.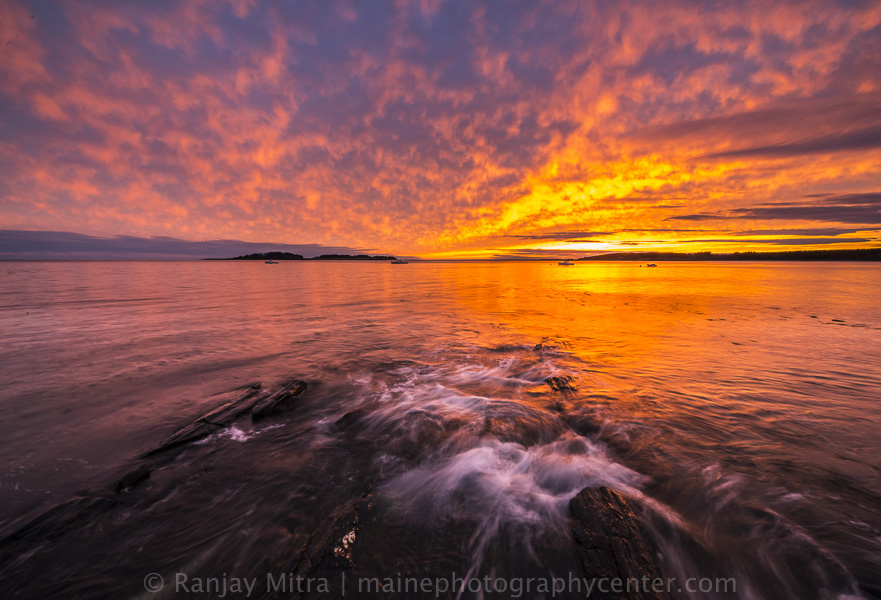 The high tide was coming in and in the silence of the sunset you could hear the slow murmer of the rising water. What an extraordinary sunset!