A Great Picture is Never a Thousand Words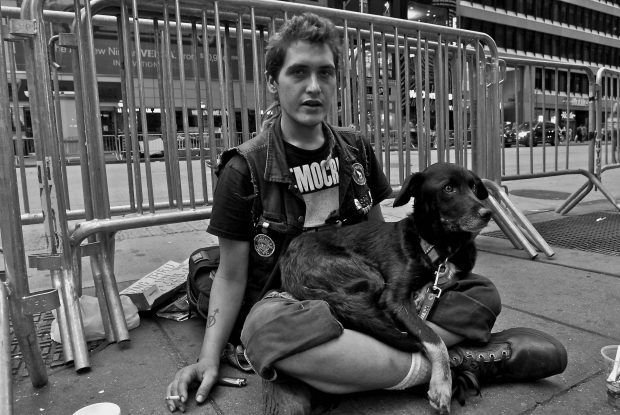 Its probably one of the oldest phrases in the English dictionary – "a picture is a thousand words". And it couldn't be more wrong. At least from a street photographer's point of view. The best photographers will tell you that the best picture is one that leaves more questions than answers!
One of my favorite photographer is Elliott Erwitt. The simplicity in his pictures amaze me. He describes himself as a professional photographer with a significant hobby of photography. And it reflects in his pictures. I don't feel bad in saying that I try to copy his style more than any other photographer's!
The picture above is that of Joel. I met him on the 7th Avenue in 2011. He was with his buddy Suitcase. I spent the whole afternoon talking to him. It was such an amazing story how a young boy leaves his home as a teen and hitch hikes through most of America.
Months after I wrote about Joel and Suitcase I got an email from his family that they were able to meet. It was a short email thanking me for writing. And it ended with a note of both sadness and excitement. Joel and Suitcase are again on the move.
I love this image. It reminds me of life and how each has his own way to live it. I hope Joel is well, probably hitching a ride on a train to some place I will never know. And Suitcase faithfully by his side. Maybe I will run into him again, somewhere. And if I do, I will have an update to my story that began even before I penned it down.