My Latest eBook on Writing a Winning Strategy for New Bloggers & Its Free!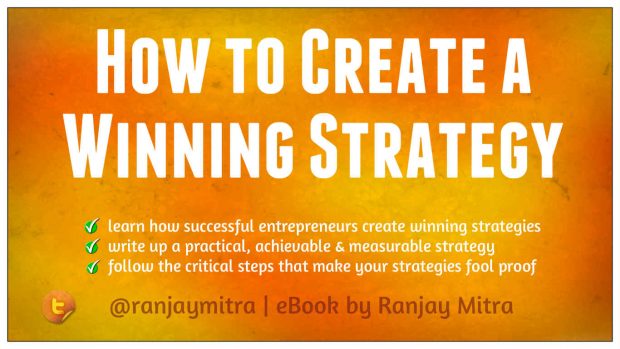 This February I released my latest ebook for new bloggers & those new to online affiliate marketing. The ebook is on writing a winning strategy for your business. It guides you, step by step, to create your own winning blogging strategy.
Click here to download the Winning Strategy for Bloggers for free!
Like most of the stuff on Effective Blogging Tips website, I am offering this book free of charge to help new bloggers and marketers get started on the right track by creating a solid "big-picture" of their business.
Plug: This ebook will cost you nothing but a tweet. I want to get this Winning Strategy ebook out to as many new bloggers as possible, so please help me in that mission by sending out one tweet before you download.
You want to help some more? Sure, you can:
Thanks to you if you have done that! I have already gotten 100+ downloads in the first few weeks. The feedback has been awesome. And I am already on my next short eBook again!