Maine Lobsters in the Mall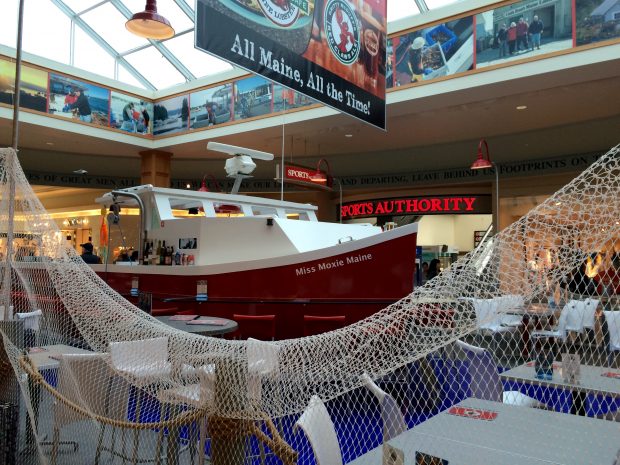 Linda Bean is putting tasty Maine Lobsters in the Mall. They are putting Maine Lobsters in all places – malls, airports and where not! If you are from Maine, you would probably find the lobster shacks more appealing.
But it makes great sense if you are traveling to Maine or just passing through. These lobster kiosks serve fresh lobsters or if you want to take it with you on a plane or on Amtrack, they can pack it for you.
It's costly though. A one-pound packed lobster comes for $35 while a family pack would cost you over $100. During the summer, the more popular lobster shacks serve fresh lobster on location for almost half the price.
Linda Bean has their restaurant in Freeport, close to the LL Bean head office. A great place for a date or a family dinner with some moody settings.
Personally I think the best place for some great fresh lobster in Southern Maine is at Lobster Shack at Two Lights. They only serve during summer, but the ambiance is hard to beat! The rocky coast of the Atlantic on three sides and the lighthouses on the other! The tastiest lobsters I have ever had.