North Carolina Fishing Piers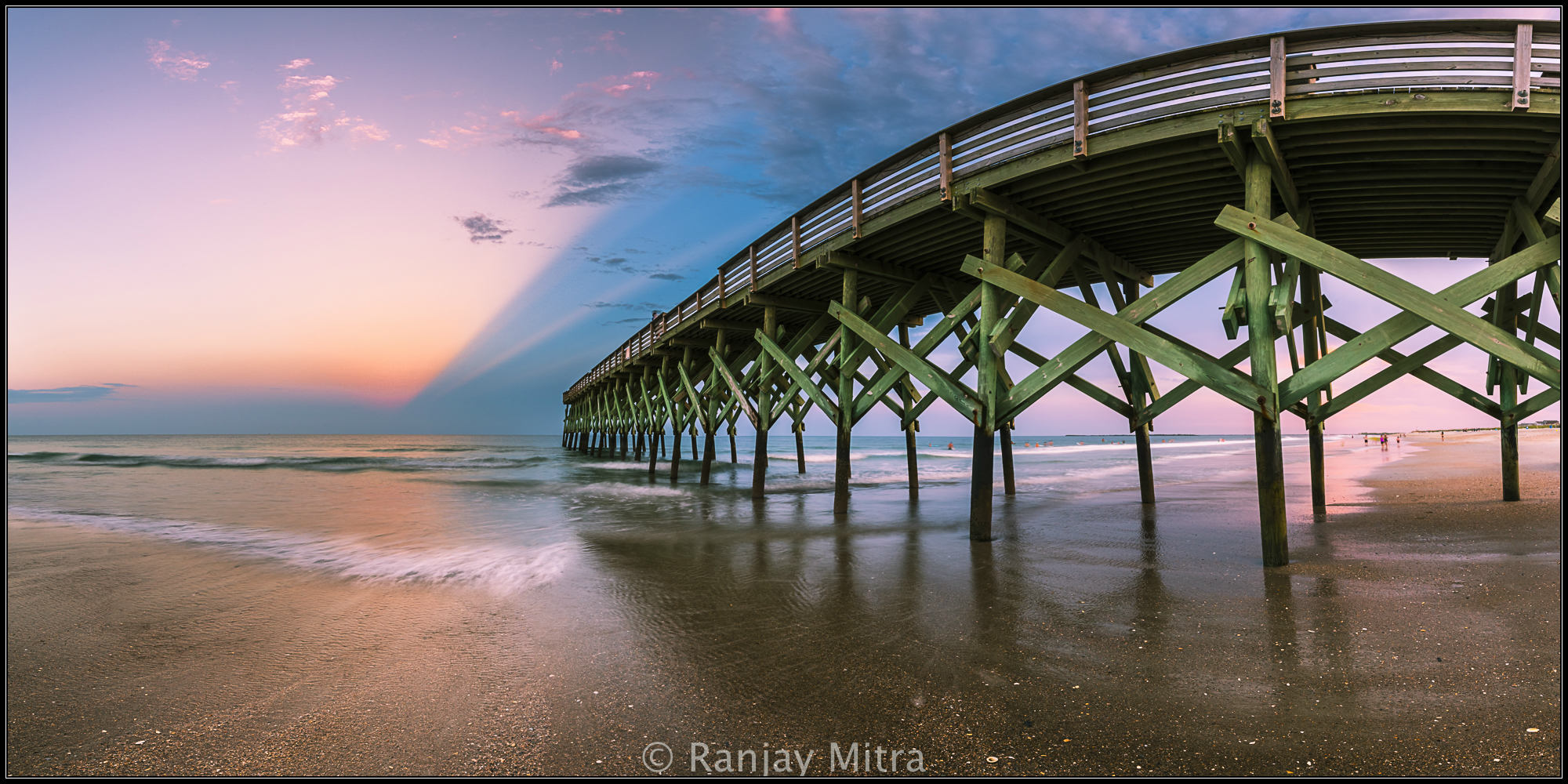 The Atlantic Coast of North Carolina is home of some of the most beautiful man made fishing piers, making them a great photogenic subject for landscape, nature & seascape photographers.
From the southern Virginia Beach all the way down to the very popular & touristy Myrtle Beach in South Carolina, there are over 35 beautiful fishing piers along the coastal North Carolina. And with that comes some of the most beautiful beaches.
Many of these fishing piers in North Carolina are frequently hit by tornadoes and extreme storms. The fishing piers along the Outer Banks of North Carolina are prone to such natural extremities and often suffer tremendous damages.
The picture above is a wide angle panorama of the Crystal Pier in the Wrightsville beach in North Carolina. You can get large format, wall to wall prints of coastal piers on gallery paper, acrylic and metal. We recommend the metallic prints since they bring out the subtle colors extremely well in these large prints.