Street Musician Chen of San Francisco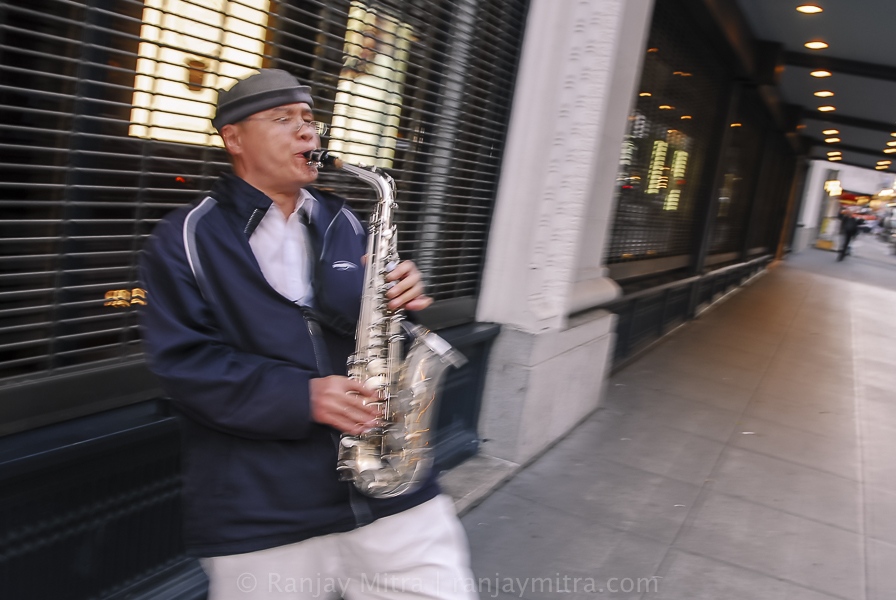 This image of Chen Wei is from my 2007 archive when I spent a couple of years in San Francisco photographing the street musicians of the city.
Chen normally payed the saxophone after his day time work and you would usually see him close to the San Francisco China Town gate. What a charming musician! I have met him several times during the project work and he never failed to impress the bystanders with his music.