Abstract Black & White Coastal Images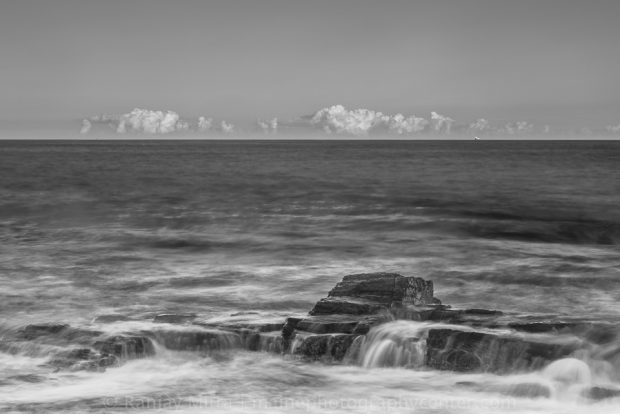 Waves crashing on rocks or tides slowly rising on the rocks with its murmur and sometimes loud crashes continue to amaze me. Especially when at time the clouds on the horizon looks like menacing snow capped mountains reflecting the last rays of the setting sun.

I've spent long hours over years at various rocky coasts of Southern Maine photographing. I photograph sunsets and while sometimes clouds or fog would cover up the brilliant colors of the sky, every so often I would get days when the light is right.
This image was photographed at Two Lights rocky coast in Cape Elizabeth, Maine. One of the most beautiful places to take such photos, high winds often make it a lot tougher on the cameras. For more such photogenic places, download my ebook on Photo Locations in Southern Maine, which has images, GPS addresses and other locational information to make it easy for you.