Buy Prints Artwork & Home Decor
Select from a wide variety of images ranging from pristine landscape, rocky coasts to beautiful cities. All images are presented and printed as photographed without the use of any digital manipulation. You can also choose from numerous professionally created black & white images of nature, landscape, people and portraits.
The most popular ones are those of the Maine coast, the beautiful Maine lighthouses photographed mostly during sunset, waterfalls, beautiful colors of fall & autumn and cityscapes. These images will instantly transport you to a world of peace & tranquility! Hope you enjoy the images and find the ones to build your collection!
Click here to browse & buy now!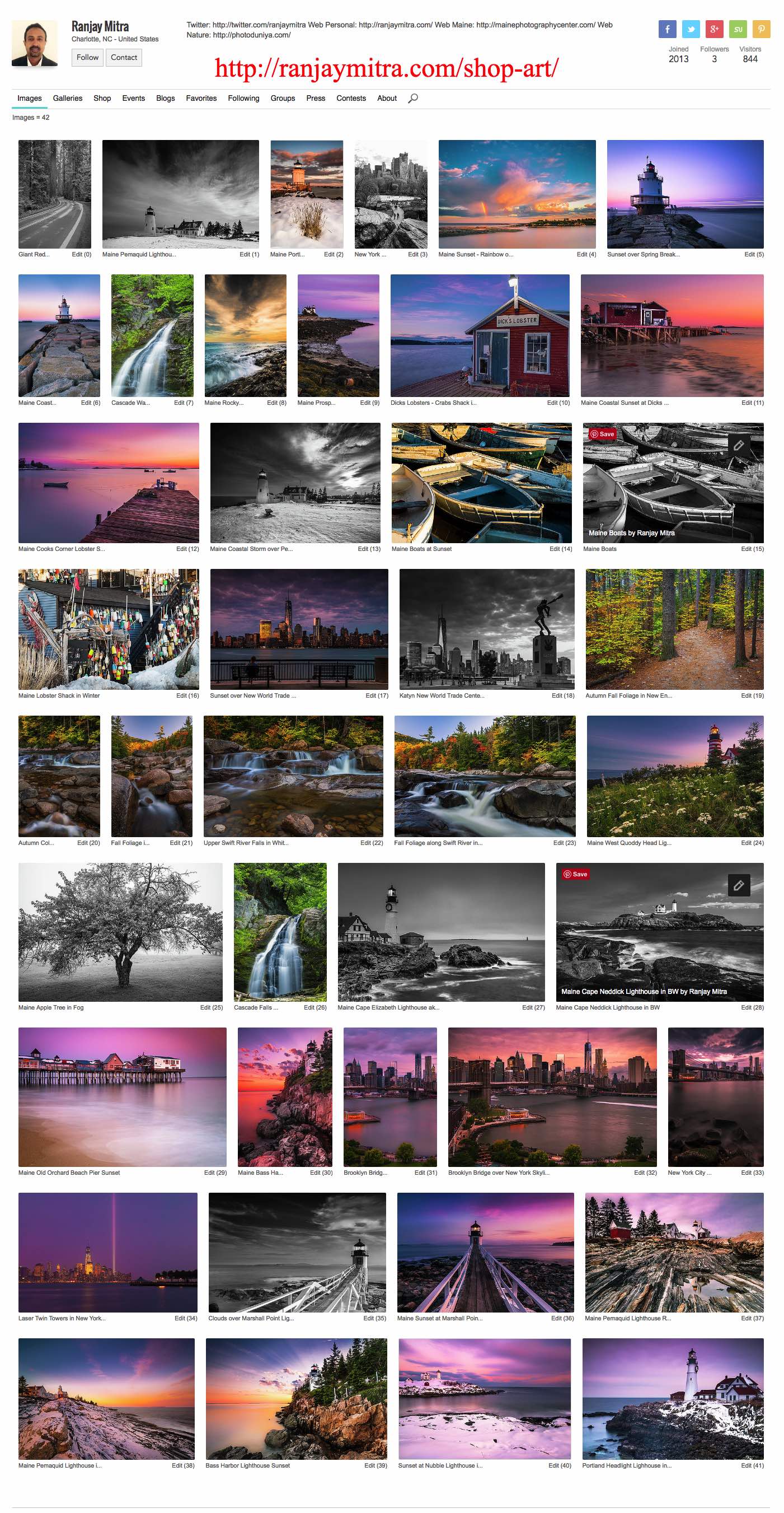 © All photographs by Ranjay Mitra
Luxury & Art Photography Specialities
Landscape Art Photography • Nature Art Photography • Sunset Photography • Lighthouses Photography • New England Nature & Landscape Photography • Rocky Coastal Photography • Artistic Long Exposure Photography • Wall-to-Wall Panorama Photography • Poster Prints • Black & White Art Photography
Print Options
Museum Paper Prints • Acrylic Prints • Metal Prints • Wood Prints • Home Decor Prints • Museum Canvas Prints • Professional Framing & Mounting