The Fresh Green Ferns in Fore Sanctuary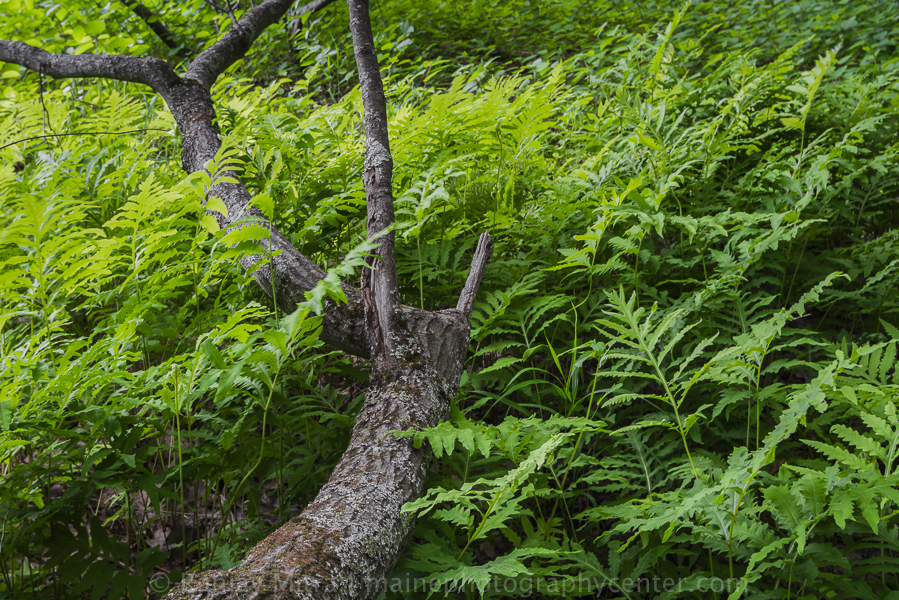 Just past the June 21st solstice, Summer is finally here in Maine. And with that, Maine is brimming with people, flowers, waterfalls and all its natural beauty.
I have not been able to go out much lately for photography. So I have been revisiting many of my favorite places in and around Portland and Southern Maine. (tweet this)
The nature trail in Portland Maine is one of my favorite places when I need a quiet environment within a few minutes drive from home.
The Portland Nature Trail in the Fore River Sanctuary is a spot of fresh green in Portland. Its a haven for walkers, joggers and photographers. The main attraction being the Jewell Falls. Though the Jewell Falls almost dries up in Summer, its a gushing falls in Spring, during the rains and late winter. (tweet this)
Fresh green ferns is abundant in the lower Jewell Falls area along the brook that meanders through the trail. Along the southern end you have more ferns and pine trees along the trail. This is also a favorite place for locals wanting to do romantic photos and senior portraits.