Thinking of New York Street Photography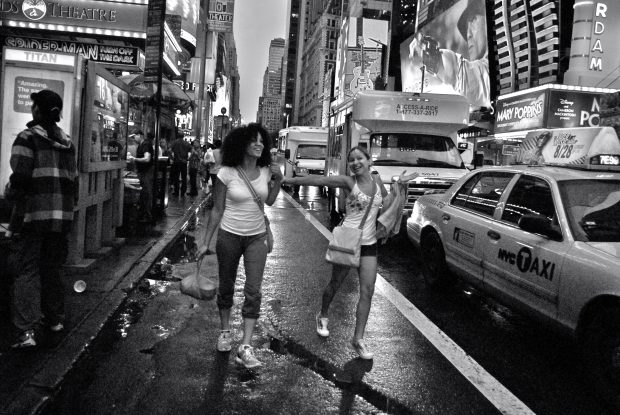 I've done street photography in New York City for years before I moved to Maine. And tonight, while I was browsing some of my street photography archives, all those memories of New York Street Photography came rushing back to me.
What attracted me most to street documentaries in New York City were the people of the city. They are varied, they are vibrant, they are eccentric, they are open and most of all, each of them are a living story.
While the major project in New York City was the Street Musicians of New York, I gained much more than just images in my interactions with the people of the city. The streets of New York City are on my mind today.
The image above is of a couple, both budding musicians, who spend the summer weekend afternoons in Central Park playing music. I photographed them as they walked home after playing for hours along the 5th Avenue.